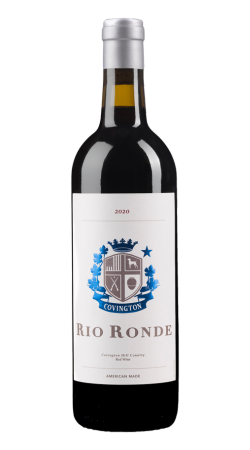 2020 Rio Ronde
This unique blend of 50% Texas High Plains Tempranillo and 50% Columbia Valley Syrah is finally available here in Washington!
When we began our Texas wine journey, we made the trek to the High Plains to look for Texas fruit, specifically Tempranillo. Tempranillo is a staple for Texas viticulture and a makes a beautiful, light-bodied wine that we were thrilled to be working with for the first time.
The Rio Ronde is a special blend and close to our hearts. Enjoy "our story" in a bottle - from Texas to Washington and back... and back again.